We are looking for new leagues! If you would like to start your own new league, we will be glad to help you. Let us know your name, the name of your proposed league, a phone number, email address, and days/times that fit your league's schedule. We will do our best to accommodate your request.
Click an option below for information about each league:
Senior League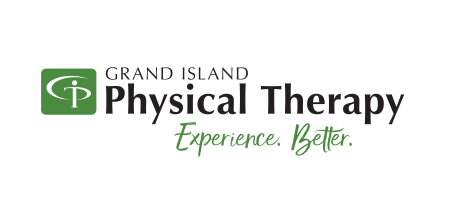 Start Date: April 10th, 2023 (every Monday morning)
League Fee: $40 per person (all members must have a current GHIN)
Sponsored by Grand Island Physical Therapy
Fall Men's League
Start Date: Late August (every Tuesday)
End Date: Early October
5pm shotgun start
GIMGA
GIMGA stands for the Grand Island Men's Golf Association.
The GIMGA offers the following:
Tuesday Night 9-Hole League ($125 fee)
Thursday Afternoon 18-Hole League ($140 fee)
Thursday Night 9-Hole League ($125)
All the leagues are played as a two-man team format. League fees include your GIMGA Membership, your 2023 GHIN, and your league dues.
The Association also offers 7 tournaments to play in throughout the year. These seven tournaments are all a part of the Five Points Bank Championship Series. In each tournament that you play in, you receive participation points and also additional points based on your performance. The more tournaments that you play in throughout the year, the more points you can accumulate for the Championship Series. Approximately 50 places are paid at the end of the year.
The GIMGA is open to everyone. You don't have to be a regular player at Jackrabbit Run, and you don't have to be a resident of Grand Island.
For more information, call the golf shop at (308) 385-5340.
GIGMA is sponsored by Five Points Bank.
Tournament Schedule
Sunday, April 23 | 1 Man Scramble
Sunday, May 7 | Handicap/Scratch
Sunday, May 21 | 6/6/6 (Best Ball/Alternate/Scramble)
Saturday, June 17 | Stableford
Sunday, July 9 | 2 Man Best Ball
Saturday/Sunday, August 5-6 | Championship Tournament
Sunday, September 17 | Autumn Scramble & Banquet
Board of Directors
Greg Geis | President
Terry Brown | Vice-President
David Sander | Secretary/Treasurer
Scott Sekutera | Board Member
Robert Trout | Board Member
Jim Nolan | Board Member
Dean Einspahr | Board Member
John Cook | Board Member
Jerry Watson | Board Member
GILGA
GILGA stands for the Grand Island Ladies Golf Association. GILGA is sponsored by Animal Medical Clinic.
Sign-ups will start the first part of April and play will begin the first week in May. More information coming soon!
Start Date: Early May (every Wednesday)
End Date: Late August
Format: 2-person teams
The dues include your GHIN handicap and weekly league prizes.
Contact Maureen Weber with questions! (308) 379-7413
Officers
Maureen Weber | President | 308.379.7413
Kim Janacek | Vice President | 308.339.9837
Peggy Klein | Secretary | 308.391.0097
Michelle Hurd | Treasurer | 308.380.2382